The #1 rated website content planner: built for teams
Plan website content better with Slickplan. Work collaboratively, track progress and manage workflow with our online Content Planner tool.
14-day free trial
No credit card required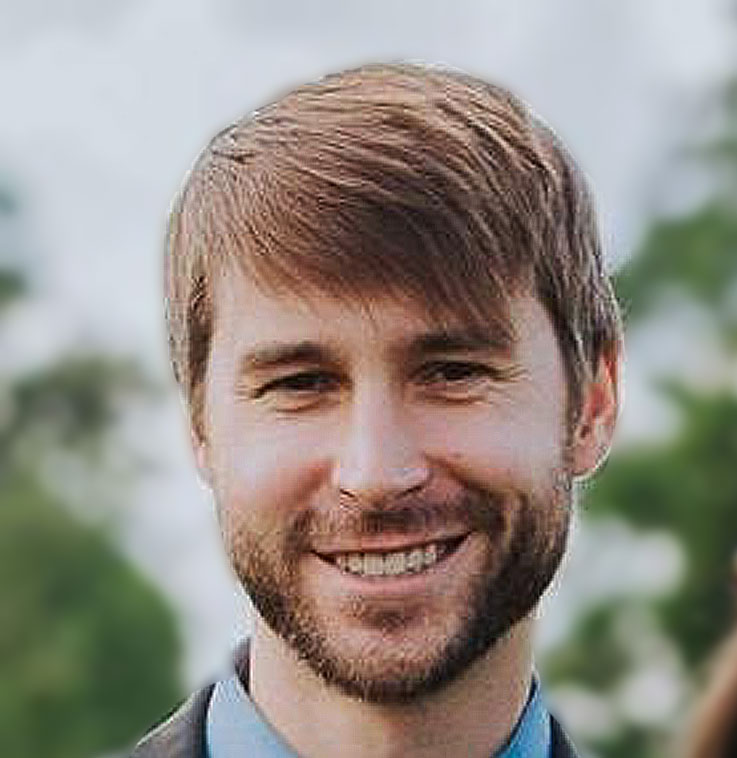 Slickplan takes all the pain out of content planning and client communication. We've seen client satisfaction go up while our internal costs have gone down. Slickplan has become a critical tool for our workflow that we can't live without.
Justin Foley, Partner at

Mod Web
Content Planner key features & tools
Effective content is planned content. Organize your team's entire process, from assigning pages and due dates to overseeing workflow, in one centralized workspace with Slickplan. Website content planning just got simpler.
Create and upload website content into dynamic blocks. Add rich text, media, metadata, code, instructions, and more. Search, filter, and sort content to quickly find what you need.
Add & manage content

Page templates

Plan SEO

Collaborate with teams

Export & integrate with CMS
Plan content
Slickplan's Content Planner is ideal for…
Use cases:
Planning copywriting for new websites or individual pages
Revising and reorganizing an existing website's content
Managing content workflow within teams
Optimizing on-page SEO elements
Creating content strategies with your teams
Enhancing content for search engine optimization
Managing blog posts, ongoing social media and other content creation needs
Transferring knowledge from clients
Industries served:
Enterprise
Government
Healthcare
Higher education
Nonprofits
Small business
Content Planner additional features
There's a lot under the hood of this content planning machine. Read up on the features that are going to help you enhance your workflow.
Production workflows
Create a process for production workflows. Change a page's status from "draft" to "complete" or assign your own custom statuses.
Content dashboard
A bird's eye view of your entire content workflow. See recent activity, page assignees and due dates for all content. You can even do bulk edits.
Rich & plain text
Edit both in one place. Write or paste text directly into our rich text editor. Clean up the formatting, style the text and add links.
Upload media files
Content comes in many forms. Plan, upload and manage all of it – your visuals, video and any downloadable files for visitors.
Plan tabular data
Plan and organize your data before you go live with HTML data tables. Add as many rows or columns as your project demands.
Multilingual content
Enter your content in multiple languages according to your content plant. Imperative if your site caters to international audiences.
CSS classes & IDs
Define logical naming systems with CSS classes and IDs, making styling and coding smooth as butter when the time comes.
Integrate with sitemap
Slickplan's content planning tool is tightly integrated with our sitemap builder. Simultaneously construct website structure and page content.
Drag & drop blocks
Adjust content order by dragging and dropping blocks within your pages. Test different layouts and even create default content positions.
Autosave
Never worry about losing your work. Slickplan autosaves content after every addition, edit or upload. Peace of mind never came so easily.
Production progress
Admins can keep track of the overall progress of their content in an instant by looking at the quick glance status bar.
Pre-fill CMS pages
Export content directly to a supported CMS platform like WordPress or Drupal so your page content is organized and ready to go.
Export to Word
Export all of your content for each page as a Microsoft Word DOCX file for easy review, sharing or coding of text.
Set website settings
Set your title, tagline, domain URL and default language when exporting directly to one of our supported CMS platforms.
Code blocks
Add snippets of JavaScript, embed YouTube videos, Facebook Pixel code and any other coding your site needs.
Instructions block
Use custom notes to keep the goal of the content front and center, remind writers of the tone and overall guidelines.
Revision history
Browse any page's complete revision history on Slickplan and restore or consult past work as needed.
Multiple editors
As an admin or PM, you can assign multiple people to each page to make sure the work gets done as you see fit.
Block commenting
Keep comments and conversations laser-focused and tied to specific blocks with notifications being sent to assigned team members.
Recent activity
A complete and up to the minute list of all the activity that's taken place throughout your content production workflow.
Due dates
Easily add due dates – which are then displayed on the Content Planner dashboard – with writers and PMs getting reminders.
Share view
Share a public view of your project, the overall architecture and all your content, where collaborators and stakeholders can leave feedback.
Manage notifications
Stay on top of the process with email notifications for due dates, assignees, status updates, comments and more.
Content Planner resources
What else can Slickplan's Content Planner do for you and your team? Check out these content planning strategies that Content Planner can help you with.