How to Design a Sitemap?
Looking to design the perfect sitemap? Below is a simple methodology to help you get started. When you spend a little extra time learning how to properly design a sitemap, it will go a long way toward saving time, reducing mistakes, and preventing rework during the website's coding. Here at Slickplan, we have designed a super intuitive and helpful site mapping tool that allows you to design sitemaps online, easier than ever before.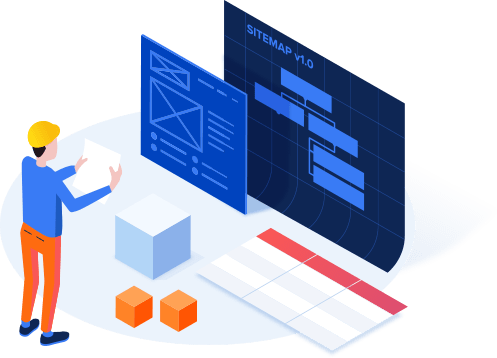 Why Design Sitemaps Online?
Application based sitemap planning has many obvious advantages over paper or whiteboards such as ease in editing, saving and sharing, and iterative design. Taking it one step further, using a cloud based application to create sitemaps online gives you the added benefits of collaboration and sharing with colleagues or clients by granting direct access to the project. Online sitemap design applications also allow you to easily link to online content as well as upload and share related project materials while keeping everything in one place. Using an online tool also saves you from having to maintain software installations; all our new features are accessible the minute they become available.
A Methodology for Designing a Sitemap
1. Before You Build
Before you start designing a sitemap, it's key to think about what information you will want to deliver to your website users. Start by listing some goals you want to achieve with your website such as sales, blog readership, trial signups, etc. This will help you focus on what content to provide to help lead users to their intended objective.
It is important to determine who is responsible for the design of the sitemap, who may contribute, and who will manage approvals. While it is useful to obtain input from clients or stakeholders, it is better to limit input to 1-3 critical team members for the sitemap creation process.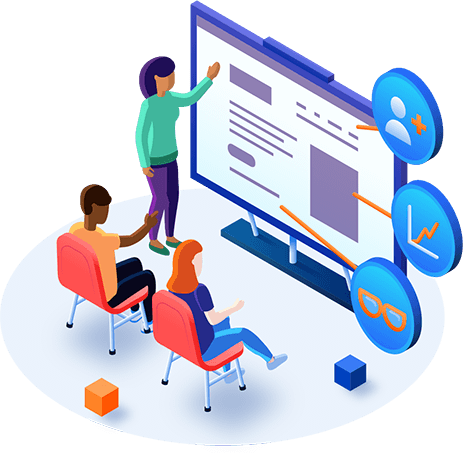 2. Plan Navigation
Start designing your sitemap with a home page as the root. Next, begin to outline your main navigation which should reside directly beneath the home page on the second level. These pages include common topics like "About Us" and "Contact" that typically reside one click from the main navigation or home page. Include utility pages such as the "Privacy Policy" in your sitemap.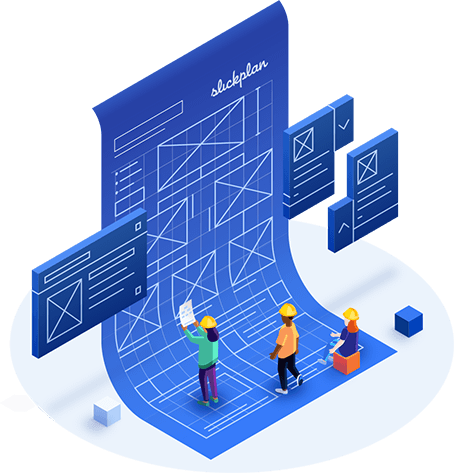 3. Define Parent Pages
On the second level, you should create pages that will include general information or summaries of a given topic, similar to chapters in a book. Think about how you want to organize your subject matter from a user perspective, so users don't spend excess time hunting to find relevant information. All related content should be easy to find on child pages linked to and from the parent page. Parent pages should also contain sub-navigation or links to relevant content. User friendly navigation typically includes 5-10 items; for more, consider consolidating content or creating additional pages.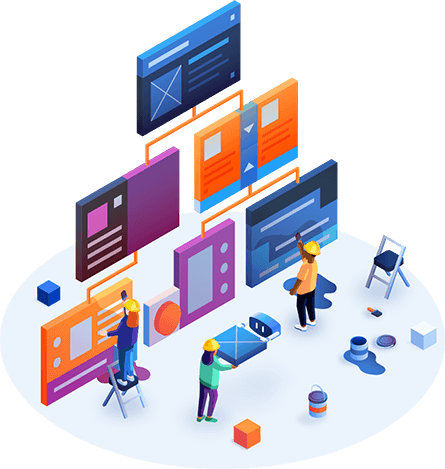 4. Expand Child Pages
Add third-level (and sometimes fourth-level) pages beneath your parent pages that contain related content. These pages should be specific and focus on one main idea per page. These pages can typically be reached by parent page links only. For the majority of websites, you will only need three levels of page hierarchy. There are rare exceptions for sites with vast amounts of information, like government or education websites, in which 4-5 levels might be required.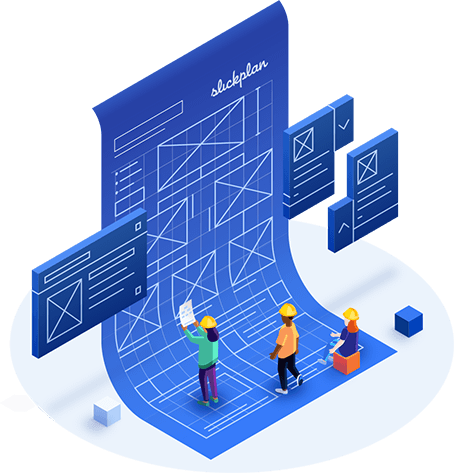 5. Test Scenarios
We recommend you duplicate your sitemap and test a few different scenarios to help visualize and determine the most optimal site structure for your users. The website structure should balance the need for unique pages and topics while maintaining a shallow click-depth. Creating additional scenarios will also aid your mockup design process, by presenting alternatives for finding the most visually appealing and designer friendly website structure.
Think about alternative ways to group content; try organizing parent and child pages by user persona, product line, user industry, company size, etc. You may find that alternative groupings encourage users to follow content paths more relevant to their specific needs or demographics.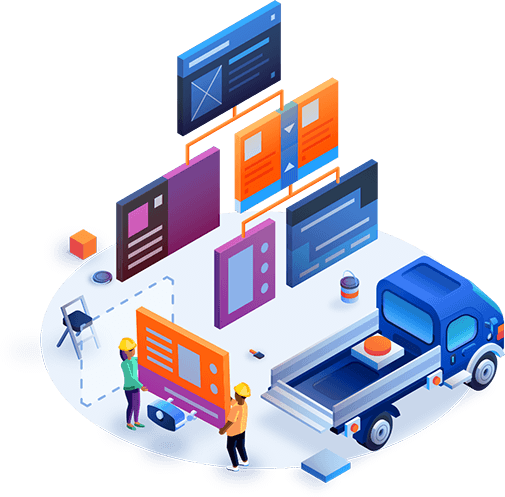 6. Include Page Contents, Page Types and Notes
Once your structure is defined, it is time to add descriptive information about your pages to the sitemap. Slickplan allows you to easily select a page type, identify what content you will need, and assess the required level of coding. You can add notes to each page; a summary of the on-page content as well as any special instructions, attachments, or development concerns is recommended.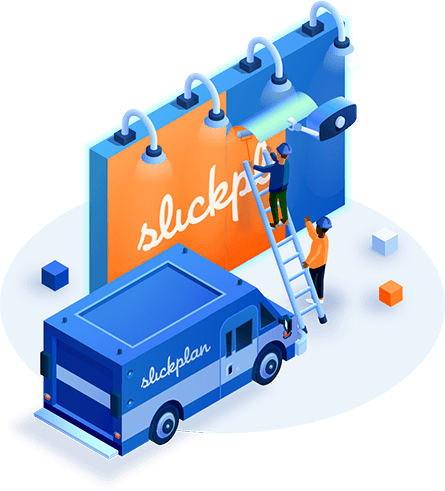 Previous
What's the difference between visual sitemaps, HTML sitemaps, and Google sitemaps? See why they are important in modern web design practices.
Next
Visually designing sitemaps is important in properly planning your website. Learn how a visual sitemap generator works.