SEO Content Planning
SEO Content is an article, post, page, or other consumable with specific marketing purpose. It is created, published or promoted with the purpose of being indexed by search engines, rank well for specific keywords, provide opportunities for social media sharing, and ultimately drive organic search traffic back to the SEO content itself.
Take special care when planning SEO content. If you are interested in driving visits from search engines, then you will most definitely want to create SEO content that is optimized correctly for search engines. We highly recommend that you plan your SEO as part of the content creation process, so it is uniform with the content piece as a whole, consistent with other on-site SEO content from page to page, and prevents further revisions that may occur after publishing.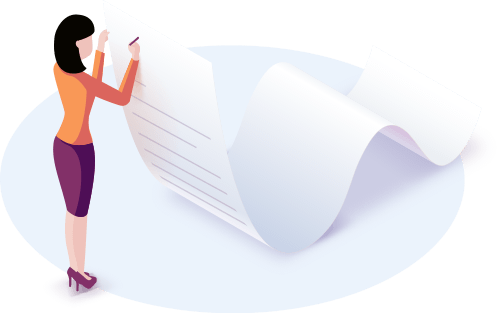 What is Search Engine Optimization (SEO)?
Search Engine Optimization (SEO) is the practice of creating and organizing website content so that it is easily indexable and identifiable by search engines such as google.com, yahoo.com or bing.com. The ultimate goal of search engine optimization is to receive as many clicks on your search engine listings as possible by achieving higher search engine page rankings or SERPS, creating enticing page titles and meta descriptions (the text that makes up the SERP), and delivering high-quality content on the underlying page.
On-Site SEO
On-site SEO includes numerous activities from page and content restructuring, code organization, internal linking structure design, keywording header tags and more. On-site SEO also includes optimization of keywords within a particular piece of content which may include a website project page, a blog article, or another informational page type. We recommend that you optimize each page for a unique keyword phrase (2-4 keywords) that best describes the topic of the page. Search engines favor pages that cover one main topic or keyword phrase and include possible discussion of 2-3 secondary or supporting keyword phrases. Make your keywords as clear as possible, so that search engines can accurately discover what your page is about. You will better compete for higher page rankings against those pieces of content that are less clear what they are about.
What is SEO Content?
SEO content is created with the specific intent of achieving high search engine rankings so as to drive visitors to the underlying page. SEO content can be optimized for a high volume, highly competitive keyword phrase, or for a low volume non-competitive keyword phrase (known as long tail keywords) or somewhere in the middle. You must be careful when creating SEO content; if done incorrectly it can lead to wasted time or money and possibly negatively affect your search rankings. Create pages with the intention of driving traffic from specific keywords, while also maintaining relevance and readability.
Here are a few examples of proper SEO Content intents:
| Website Example | Content Intent | Implementation |
| --- | --- | --- |
| University Website Resource Guide | Competitive information, lead generation | A university website wants to attract visitors to their medical program. They decide to create several pages that discuss popular topics that future medical students may search for. |
| SAAS Website Product Pages | E-commerce, product awareness | A software as a subscription tech company released a new tool. They create several individual pages that each discuss a common problem that their tool solves. |
| Entertainment Blog | Gain followers, raise awareness, e-commerce | An entertainment company wants to generate visitors for their live shows, so they decide to create a blog that covers news, gossip and information sought after by fans of the show's regular performers. |
Optimizing Your Content SEO
It is recommended to create content with the user in mind. You always need to create high quality and user relevant content and not just an amalgamation of words aimed at search engines. Besides the fact that you actually want users to take action or convert, modern search engines understand things like bounce rates and unfulfilled searches and will penalize SEO content accordingly. Even if you are looking to drive traffic from people looking for specific keyword terms, it is important to always deliver high quality, relevant information so that a user will not have to continue their search. Here are a few ways to optimize your content SEO and reader-wise.

Put Your Users First
Create content with the user in mind first, then look for ways to optimize your primary and secondary keyword phrases.

Optimize Header Tags
Include your SEO keyword phrases in your header tags (h1, h2s, h3s)

Keyword Placement
Your SEO keywords should be in the page title, URL, and meta description and found throughout your body copy and image alt tags.

Use Synonyms
Consider using alternate keywords to say the same thing, so you don't sound like a broken record. Modern search engines understand synonyms

Check Keyword Density
Use a keyword density tool that checks how many times your keyword phrases appear in your content. Likewise, try to break up unintentional keyword phrases or 2-4 words that have high densities.

Engage Users
It is important to provide imagery and break up text into lists, tables, and infographics. Your goal should be to keep your users as engaged as possible. This will lower bounce rates and entice them to visit more content on your site.
The Importance of Planning SEO Content
SEO content planning can be easy assuming you carry out the planning steps in the right order to reduce backtracking as much as possible. Content should be published with search optimizations already in place so that the moment they are indexed by a search engine they have as much potential to rank as highly as possible. Backtracking to optimize pages later is not recommended. There is a good chance you will introduce decreased readability, create a rushed look, overwrite intentional industry or branded keywords, and introduce inconsistencies.
SEO Planning with Slickplan
Slickplan's Content Planner can help you make SEO content planning a breeze. We have anticipated many of the SEO elements you may want to include in your website content and have created opportunities to define them in your content plan.

URL Keywords
Plan URL folder and page keywords in advance so you can launch with optimized URLs. Changing URLs later creates more work and requires implementation of 301 redirects.

Page Title and Meta Descriptions
Set the perfect page titles and meta descriptions for each page, so they are consistent, easy to ready, well keyworded and purposeful.

Search Engine Results Preview
Preview your content pages' search engine listing before it goes live so you can fine tune it to perfection.

Focus Keyword
Add a focus primary keyword phrase so that everyone contributing knows what keyword a particular page should be optimized for.

Assign Headers
Set and organize your page headers during your gathering and editing phase, so it's ready to go when you publish. Pre-planning headers will help you better organize your content flow as well.

Include Links
Define relevant internal and external links within your content plan, so there is no need to go back a second time after you have published.
Image Alt Text
A common missed opportunity. Easily set your image alt text so that it gets included in the final published version. This helps search engines understand your images.
SEO Content Publishing with Slickplan
Once you have completed your SEO content planning and included all of your SEO elements, Slickplan makes it easy to publish your website. Simply install our plugin into WordPress* and transfer your content plan seamlessly. All of your SEO content and elements will be instantly set up in your CMS. This method will save you and your developers lots of time while significantly reducing the potential for missed or erroneous SEO tags, text, and elements.
Our content planner's Focus Keyword field is compatible with the Yoast SEO for WordPress Plugin. Optimize your SEO content to its fullest potential when you import your content plan into WordPress with Yoast SEO installed. Yoast SEO may provide additional recommendations or identify missed opportunities where you can use your focus keyword.
That's where Slickplan comes in
Slickplan is a website architecture tool that fits right into an information architect's workflow. Unlike other tools that offer little in terms of editability and customization, Slickplan understands what information architects already know: things change. A page you put in one location a week ago suddenly makes sense somewhere else. Your team disagrees on how much information users can handle. A client decides to scrap an entire menu altogether.
Previous
Learn about creating and optimizing efficient content workflows, saving you time and money. Check out our 9-step methodology.