Gathering Content for Websites
The content gathering process is one of the most important steps in planning a website. We at Slickplan are firm believers in a 'content-first' approach to planning websites. Allowing your content to drive your designs and layouts not only saves time and increases production efficiency; it also optimizes information for your users and lets your designs support the content, not the other way around. The gathering content process takes place during the planning phase and is key to getting organized - especially when your site will include many pages or content of a complex nature.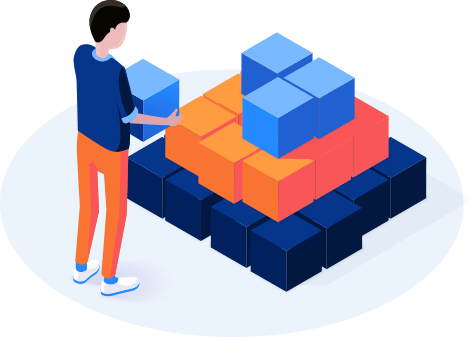 Create a Content Inventory
A content inventory can be a list or chart of all the pages and associated pages contained within an existing website. A simple inventory may be in the form of a spreadsheet containing key pieces of information as seen in the example below. We recommend a visual sitemap in the form of an organizational hierarchy which allows you not only to see what pages are included on your site but also how they are linked together to form your website's architecture. You may want to use a site crawler to discover pages, and page data about your website automatically - trust us, this saves huge amounts of time - especially on big sites.
Simple Content Inventory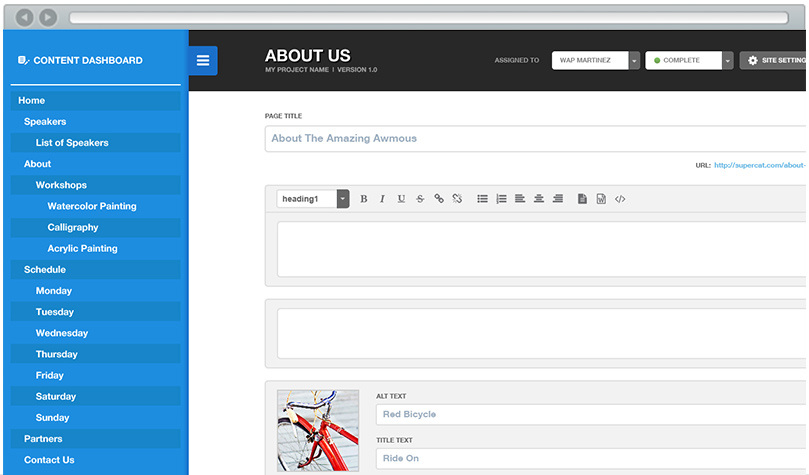 Simple Content Inventory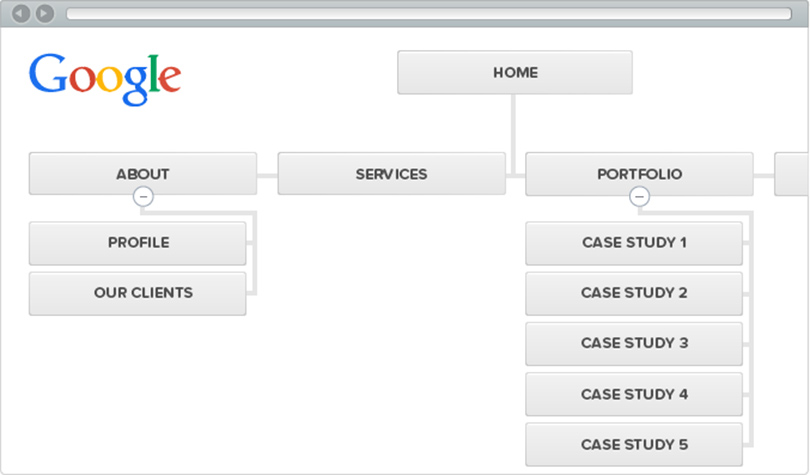 Your content inventory may also include:
Page Information:

page titles, meta descriptions, and URLs

Page Stats:

organic visits, total page views, landing page conversions, bounce rates

SEO Information:

primary and secondary keywords for optimization, inbound links

Associated Content:

links to actual page content or a content organizer for easy viewing
Performing a Content Audit
The next step is to perform a content audit which is a process of evaluating your existing content to determine its strengths and weaknesses. This exercise also provides insight into where content gaps might exist, as well as where optimization opportunities might exist, and where outdated content needs to be refreshed. Most importantly, it can identify high-performing content that you need to be very careful with when performing any redesign. Once you have completed your content inventory, it is time to being performing some operations on the data to tease out some important learnings. You may find that you need to merge the content inventory list with exported data from an analytics system such as Google Analytics. Note: if you have created a content inventory as a visual sitemap in Slickplan you will need to export as a CSV or Excel document to perform some of the content audit exercises.

Rank by Landing Page Conversions
Rank pages to see which had the most user entrances that resulted in a conversion. Be cautious when editing high converting pages as not to remove or edit them too much. Identify non-converting pages that might be rewritten, optimized, or removed.

Look at Social Engagement
Understanding which pages have been shared on social media will help you further identify which content is playing the most important roles on your website. This can be very helpful for determining whether your site's blog is a success or not. You can also decide later which pages to spend more time promoting on social media.

Identify Pages with High Bounce Rates
Pages with high bounce rates need to be fixed or possibly removed altogether. Compare individual page bounce rates to the site averages to determine where to put your attention. High bounce rate landing pages can actually hurt your overall SEO.

Review SEO Elements
Review your page titles and meta descriptions. Ask yourself, do they match the page content? Remember this information is what people see when they perform a search engine query. Your title and meta description needs to be compelling and also reflective of the underlying content, or you could suffer low click throughs and high bounce rates. Think of these as a text ad.

Compare Time on Page
You may find that visitors are looking at one type of page much longer than others, which could indicate where to put your focus. Don't waste time and money building out sections that don't hold readers attention. Look for trends.

Identify & Evaluate Inbound
You may want to identify which pages have the most inbound links by using additional 3rd party tools. You might be hurting your SEO if you decide to remove a page with lots of inbound links. Always remember to create 301 redirects if you do remove a page so as to preserve the link equity from those inbound links.