What is a Diagram?
A diagram is a 2D visual representation of a system. Although a diagram can take many forms, the common reason to create one is to help solve the organization and behavior problems in the elements within a system. Diagramming is useful for a variety of applications such as planning a website, developing software, auditing a process, mapping information, charting user behavior, eCommerce checkouts, data processing, and managing workflows. Most often, visual diagrams are abstract drawings or images that may not look anything like the real systems they describe. However, diagrams quickly serve to represent relationships between specific structures of information, physical or virtual locations, stages within a process, decision points, process flow, and more.
A diagram is a line drawing comprised of symbols that represent key objects and actions that occur within a system. The type of system often determines the set or library of symbols used within a particular diagram. Symbols are arranged on a 2D canvas or grid representing their positions within a system. Symbols are joined by different types of connectors or lines that relate one symbol to the other.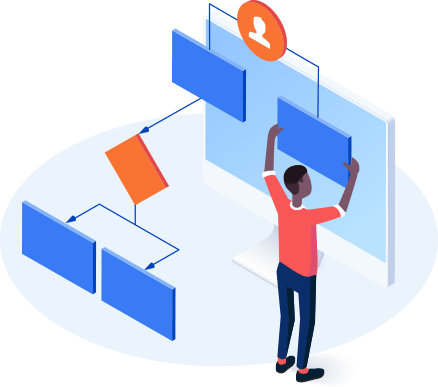 The Flow Diagram
A flow diagram, or flowchart, is a specific type of activity diagram that communicates a sequence of actions or movements within a complex system. A flow diagram is a powerful tool for optimizing the paths of people, objects, or information. Connectors and symbols work together to illustrate directions of flow, objects that move, and quantities involved. An important feature of a flow diagram is its ability to incorporate conditional paths that a person or object may follow depending on the state of the condition in question. An example would be a simple user flow that directs a user to their personal account page if they are already logged in, or redirects them to a login form if they are not.
Helpful for Planning Websites
Optimize User Flow
It is important to fully understand how information and navigational structures within a website or system will impact user behavior. Planning a website's user flow with a diagram provides insight into the complexity of a user's journey through a system and may illuminate dead ends, gaps, or potential problem areas. This style of planning also aims to reduce clutter and eliminate nonessential and redundant points within user paths, optimizing user flow.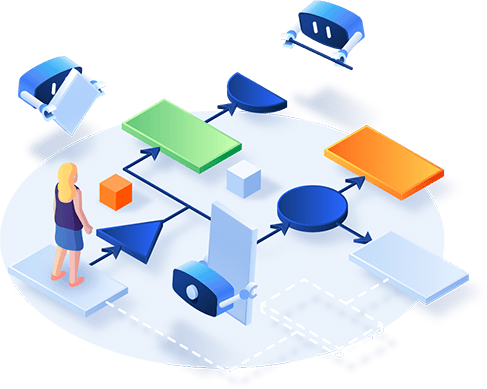 Craft User Experience
Flow diagramming has become an integral part of crafting user experience. With increased focus on the user, it is important to create an environment which is friendly, intuitive, and easily navigable. Organizing the structure of information and optimizing the paths to the information ensures that users will quickly and easily find relevant content and result in a positive user experience.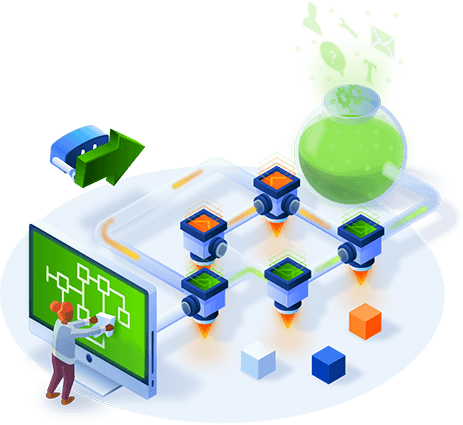 Visualize Complex Scenarios
Diagramming is especially important for situations that involve complex systems, including websites with five or more pages, multiple points of user engagement, or underlying data processing and automation functions. Seeing a complex system from a bird's eye view provides opportunities to spot errors or issues, make sense of lengthy or branching paths, and identify one or more starting and ending point. Testing a variety of complex flow scenarios through diagramming allows you to bypass time-consuming and costly trial-and-error processes and truly visualize these complex scenarios in advance.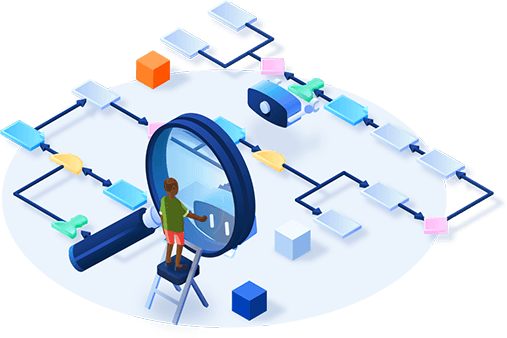 Previous
Check out all the features offered with Slickplan's powerful diagram software. Find out what this online diagram tool and flowchart maker can do.
Next
Get started by creating your own website flow diagram from a user first perspective. Learn our step-by-step methodology.