Hey there, web design enthusiasts!
Have you ever been in a project with unclear boundaries, where every team member had unrestricted access? If so, you'll understand when I say it can quickly become chaotic and hard to track changes, like a wild west showdown. Interestingly, this was the case at Slickplan until recently.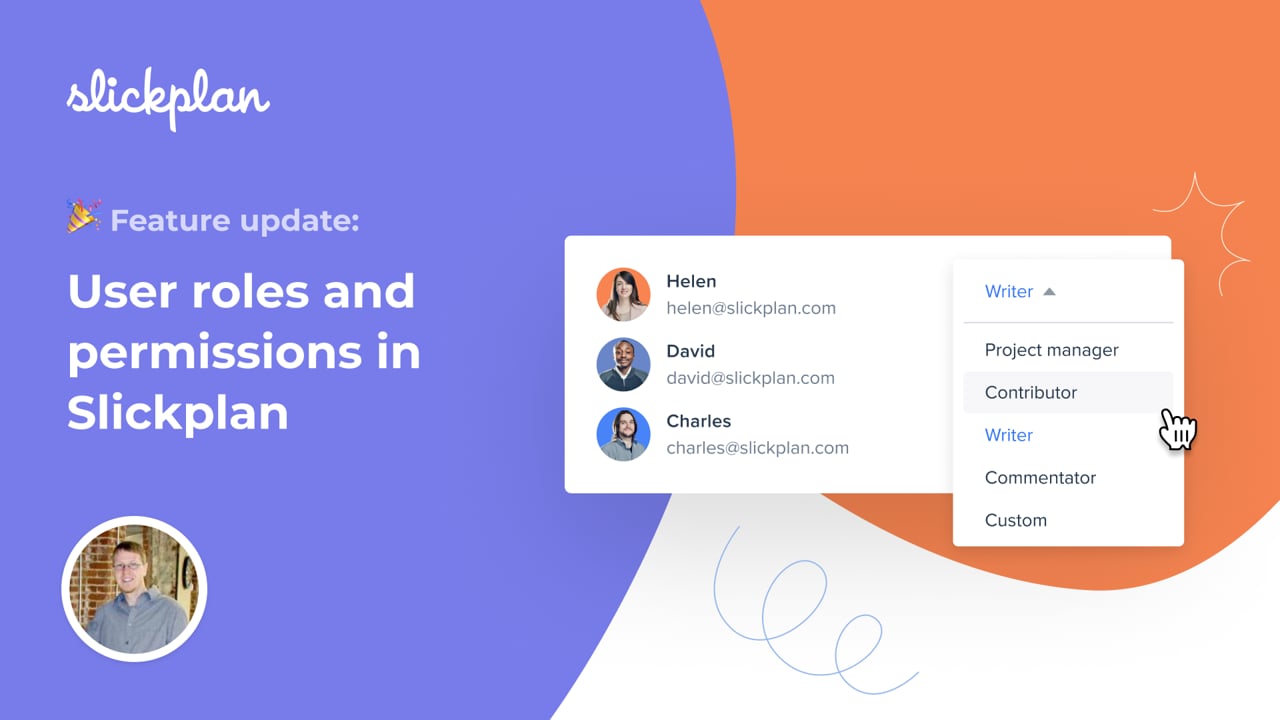 🎬 Learn what Slickplan can do!
We filmed a short video to show you exactly how to use Slickplan
Simplify teamwork and create project harmony
Enter Slickplan's user roles and permissions. It's like being the conductor of an orchestra – you decide who gets to play what instrument and when. You can assign roles specific to each team member's skill set and keep everyone in sync.
Assigning roles is as easy as pie. Just go to your Project settings, click on the Team members tab, and add a team member. From here, you can select a role for them or even create a custom role if the existing ones don't quite fit. Once you're done, hit save, and voilà! You've assigned a role.
But that's not all. With Slickplan, you can also manage a whole bunch of content-related permissions. Want to ensure consistency across all content? Create and manage templates.
Want to track the status of content? Set due dates and workflows. The power is in your hands!
Time to shine: Your project awaits
If you're interested in the details checkout this help article.
Oh, and by the way, if you're ever feeling stuck, our support team is always ready to help out. They're just a message away.
So, ready to take the reins of your web design project? Sign up for Slickplan today and orchestrate your team like a maestro. Trust us, it's more fun than it sounds!