Every website, regardless of its artistic merit, should have an intended audience. For example, a blog might be designed around a particular topic, such as how to use a product or some other specific interest. Whereas a business website may be designed to reach certain customers, or an internal application may serve specific teams.
Websites are not created merely to take up space. They are used to market, provide a service or entertain. Understanding who the end user of that website will be, only makes reaching that goal easier.
Personas and website planning
Personas are representations of the users that visit your site. They help everyone involved in the creation of a website project understand who they are creating for. Because efficient personas identify the 'target customer' of any web-based project, defining them is a major step in the website planning process.
Personas are a favorite term among those working in marketing; however, their usefulness should not be restricted to the marketing department. These end-user identities are very useful to both designers and developers. Designers can use them to create informed wireframes that adequately plan for a variety of user scenarios. From there, developers can create websites that more thoroughly consider user behavior – because they have a good idea who the users might be.
Not incorporating the user into website planning can lead to truly tragic results. For example, look at this comparison of the usability of (former) United Airlines versus Delta Airlines websites:
http://www.rohitbhargava.com/2013/03/14-lessons-from-the-best-and-worst-websites-in-the-travel-industry.html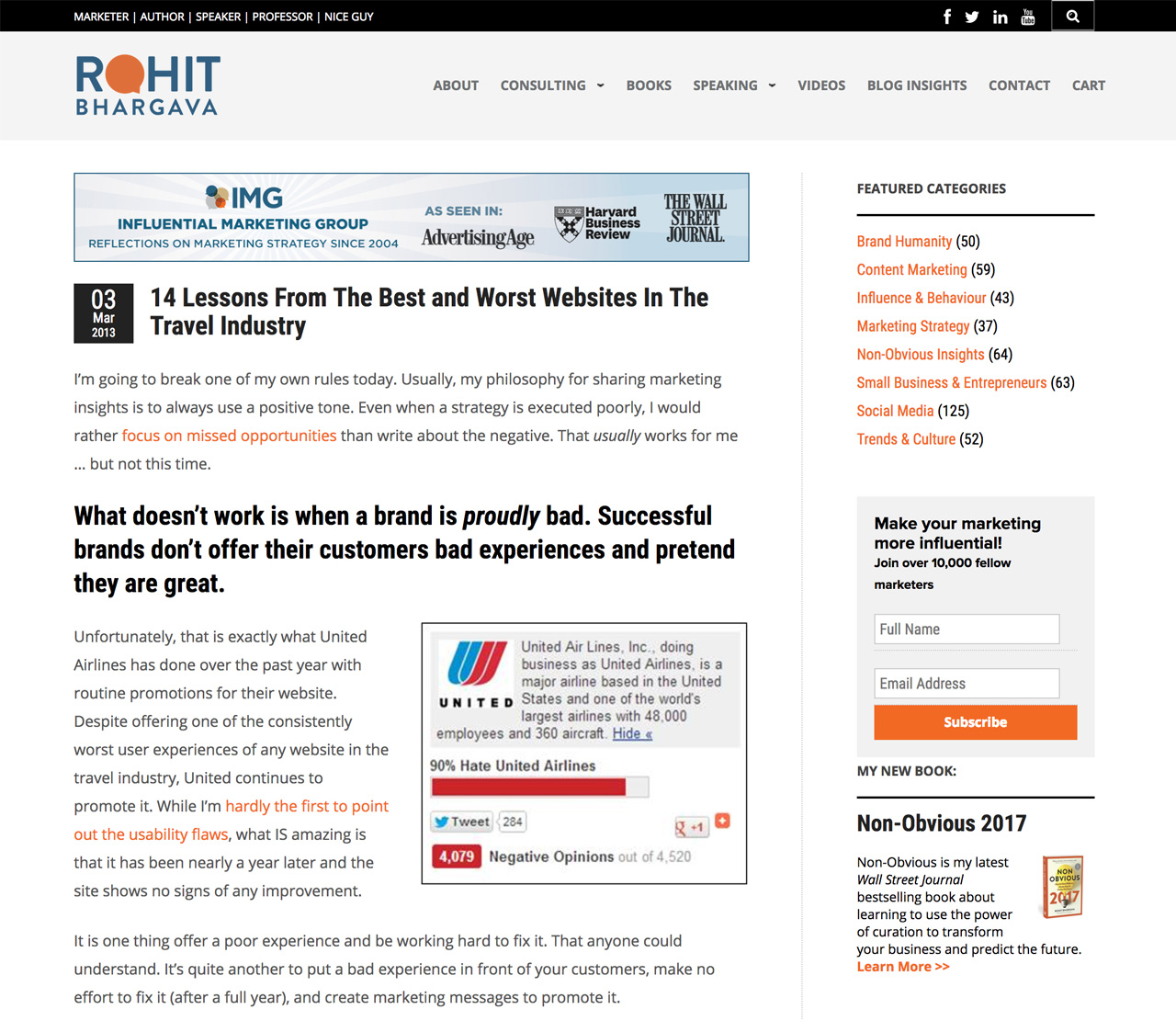 United likely did not keep personas in mind when they created a website that used confusing lingo, offered redundant options, and discouraged browsing by not remembering basic user-inputted information. By simply creating personas, and building a website around them, United could have avoided many of the complaints their website later received.
The problem with personas
As simple as they may sound, utilizing personas is not as straightforward. Poorly created personas can be difficult for even the most talented web-design team to work with. A persona that is too abstract is likely to be ignored by most web developers; therefore it is critical to create a persona that is real enough for even the most technical to grasp.
Perhaps the most challenging aspect of personas is the fact that they are based on creativity as much as they are based on science. This means that generally speaking, personas are not verifiable, and may be seen as irrelevant. However, these imagined users are anything but irrelevant. To use them successfully, you must create ones that is as accurate as possible.
Creating effective personas
Although personas are somewhat arbitrary imagined users, there is no reason why they cannot provide useful insight into how a website might be used and who is using them. To utilize personas that contribute to creating more user-friendly web projects, focus on balancing creativity with market insight. Remember that the goal of the persona is showing the web design team how the site will be used.
For a quick tutorial on creating personas, watch this video from UX Mastery
https://youtu.be/B23iWg0koi8
Effective personas should be based on user data. User data can be collected from a variety of sources. If there is a current website, use the current user flow to gain insight into user behavior. If there are current customers, survey them to discover how they might use the site. Finding the information to create relevant, effective personas is as simple as asking the potential end user.
Keeping your personas fresh
Just like people and technology, personas can change. Therefore, it is critical to regularly make sure your personas reflect the behaviors of your target website users. Repeat the steps taken to create your personas to update those that no longer match actual user behavior. The process of refining personas is as important as creating them.
---
Written By Jenn Marie
Jenn Marie is a freelance copy writer and internet marketing strategist based out of the Seattle area. A true tech evangelist, Jenn previously helped individuals utilize the full potential of Dell, Microsoft and Amazon products. She now focuses on building authentic online presences for small businesses and entrepreneurs through her company, Jenn Marie Writing & Marketing. Find her on LinkedIn