As web-based careers continue to grow around the world, there is one career that continues to amp up: Web designers and developers. The Bureau of Labor Statistics estimates a 4% growth in the web design field from 2016 to 2026, which while slower than other career paths, is still on an incline.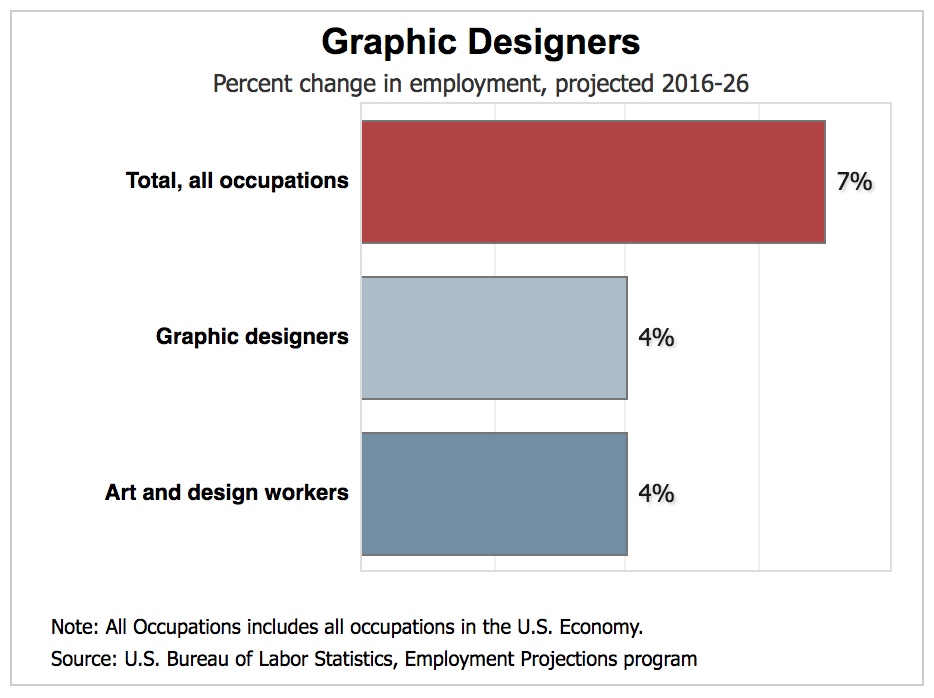 If you know web designers, you already know they're a creative bunch. They see web design as utility first, ensuring each piece they create has a stable function for end users while still meeting the needs of the organization or brand they're helping to design. However, they also see web design for aesthetics: The placement of shapes, buttons, navigation; the colors and contrasts used that should be easy to read across all devices.
It should come as no surprise that the salaries for these integral roles have been on a steady rise over the last several years. This guide explains the web designer's work culture and salary ranges in the U.S.
What does a web designer do?
Web designers create visual concept and experiences for websites, digital marketing, web or mobile applications, and more. Their role is to visually communicate with audiences through the designs they create, often inspiring a conversion from end users.
Web developers, meanwhile, are the individuals who bring the visual design concepts to life through code development. These people most often work within a content management system (CMS) to ensure the design doesn't only look correct but also functions and meets accessibility and user experience needs. In today's digital marketplace, many web designers are also developers.
Web Designer Titles
There are many levels and titles for web designers and developers, many which overlap or intersect, and others that may stand on their own, including but not limited to:
Web Designer
User Interface (UI) Designer
User Experience (UX) Designer
Interaction Designer
Web Developer
Front-end Developer
Web Developer
Seldom is the term "graphic designer" used to describe a web designer, as graphic designers are typically categorized as designers for non-web creative deliverables, like brochures and magazine advertisements.
Where do web designers work?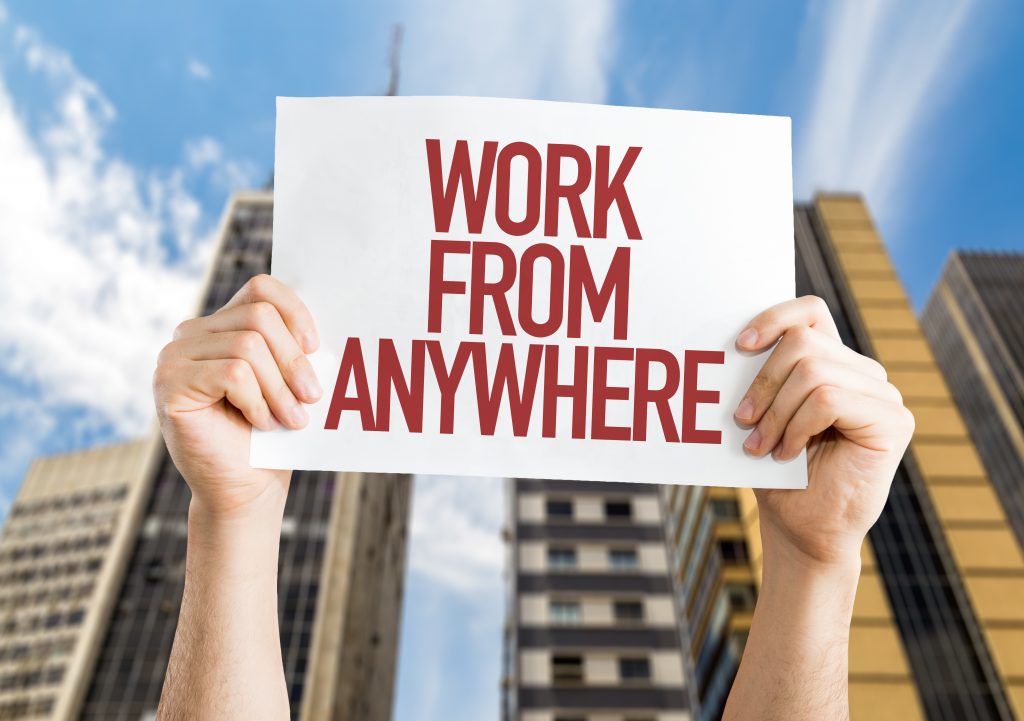 Most web designers and developers work in offices across the country. While creative marketing agencies are most likely to employ web design teams, many industries hire web designers to help manage the web-facing creative elements, from apps to websites.
But as the tech industries and industries of all sizes have shifted and evolved over the last two decades, many creative employees find their best work comes from working remotely, such as from home.
In a similar vein, web designers and developers often work in freelance settings as their own individual companies, providing web design services to many companies and industries where needed. This gives web designers the freedom to set their own schedules and pay, which is the case for approximately 18% of web designers, according to a 2016 report.
Around the world and across the United States, web designers are an ongoing need. The Bureau of Labor Statistics provides information for U.S.-based web designers to learn more about the states with the highest need for their career.
Web Designer Workspace Needs
Many web designers have varying needs to do their job well. Some may require specific computer operating systems, such as Macintosh or Windows. Others may require a quiet office or personal space to best get their creative juices flowing.
In agency settings, web designers or developers often need access to other subject matter experts (SMEs) such as content writers and strategists, fellow web developers, or software engineers.
In a freelance setting, web designers who work from home often have their own home office where they can complete their work and allows them to operate their business to their needs.
Salary: What are web designers paid.

While the state or location of a web designer may dictate some of the salary requirements for web designers because of cost-of-living expenses, the Bureau of Labor Statistics estimates the 2017 median pay of a web designer to be $48,700 per year, equating to approximately $23.41 per hour.
Larger U.S. cities where technology is growing rapidly, such as Seattle and San Francisco, have seen higher needs for web designers, but also the need for higher salaries, due to the increased costs for living in such metros.
As the skills evolve and grow for web designers and developers, particularly in office settings, salaries can increase rapidly. According to Payscale.com, web designers who advance their roles to Senior User Experience Designer or a similar senior-level or director-level title can see their salary increase to a median of more than $100,000 per year. Senior web designers typically see a slightly smaller average pay, at around $65,000 per year.
Freelance Web Designer Rates
Many freelance web designers often have an hourly base pay set for their services, and because freelancing requires the web designer to consider their work hours, availability and turnaround time, the needs and per-hour or per-project pay may change.
Web designer, Dana Winslow, offers advice to freelance web designers for setting their hours, schedule, and expectations if charting a path into the freelance career world, including when to advance skills into web development.
How to become a web designer.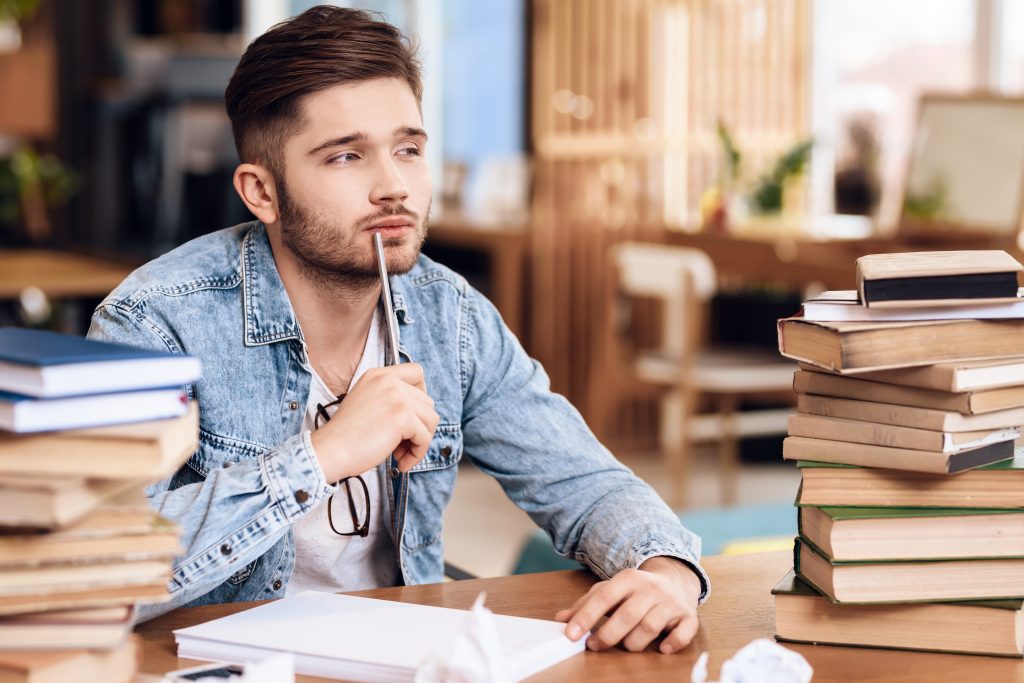 Many web designers and developers attend a four-year university or college with a specialization or degree focus in graphic design, with some starting their creative careers in high school courses. Internships are another helpful way for young or amateur designers to learn new skills and many colleges and universities offer internship connections to local businesses or agencies that allow students to shadow professional web designers and developers, as well as provide them hands-on experience in designing for clients and audiences.
To learn web design, typically the following skills will be most important:
Design skills and theories
Essential web design programs, such as Adobe Photoshop and Adobe Illustrator
HTML, Javascript, CSS, and other code languages
Search engine optimization (SEO) basics
Mass online open courses (or MOOCs) can also provide extended web design learning experiences that fit full-time work schedules. These courses are available for a multitude of industries, but many courses and certifications are available online and may be paired with accredited colleges and universities.
Conferences and associations
As technology and the needs of web audiences continue to shift, web designers are expected to keep their finger on the pulse of user experience needs as well as changes in design trends. Membership to professional associations can help connect web designers and developers coast-to-coast for sharing ideas and staying up-to-date on the latest changes in graphic design. These associations may include:
American Institute of Graphic Arts (AIGA)
Association of African American Web Developers
Guide of Accessible Web Designers
Graphic Arts Technical Foundation
National Association of Photoshop Users
Web designers and developers can also get a great deal of experience and shared knowledge through attendance to local, regional, or national design-related conferences such as:
An Event Apart
UX+DEV SUMMIT
Smashing Conference
Awwwards Conference
UX Week
Finding a web design job.
Seeking a web design job might start with an internship or connection through an association or conference. But for web designers on their way to seeking a first job or change in career, many web design experts recommend creating a portfolio of their work.
For those new to web design and without professional experience, school-based designs and projects will suffice. As web experiences evolve and expand, adding current examples — with descriptions of what was done, or how it was accomplished – can be especially telling to work ethic and experience.
Check out these tips from Awwwards for how to become a web designer.